Cycloid Beta 
Cycloid Beta
Birthdate
?
Birthplace
?
Height
180cm
Weight
80kg
Fighting style
A mix of various styles
Moveset
Beta Special
First game
Street Fighter EX
Cycloid Beta is one of the Cycloids, a pair of characters from the Street Fighter EX series. The Cycloids consist of Cycloid-β (a.k.a. Cycloid Beta), who is a blue 3D-model of a human male with no facial features, and Cycloid-γ (a.k.a. Cycloid Gamma), who looks similar to Beta, only Gamma's a wireframe model. Both use attacks borrowed from other characters and don't speak. Their origins are unknown.
Cycloid-β borrows attacks from Kairi, Blair Dame, Skullomania, Pullum, Allen, Ryu, Chun-Li, Akuma, Doctrine Dark and Garuda, and its attacks are performed via "rolling" motions (such as QCF+P).
In Street Fighter EX3, the Cycloids were replaced with the character Ace who has access to all character moves as well.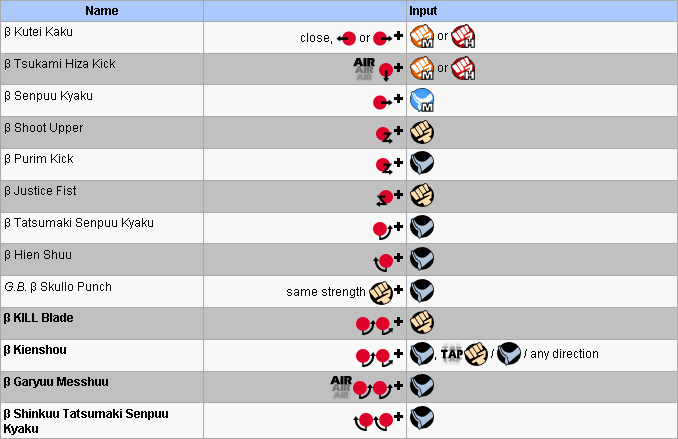 Soundtrack
Edit
BGM: FUTURE OBJECTS
Composer: Shinji Hosoe, Ayako Saso, Takayuki Aihara