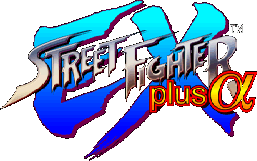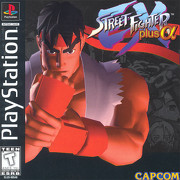 A PlayStation version of the game, titled Street Fighter EX Plus Alpha and promoted as Street Fighter EX plus α was released on July 1997. All the characters from the arcade version of EX Plus are featured, along with two characters exclusive to this version: Dhalsim from Street Fighter II and Sakura from Street Fighter Alpha 2.
The PlayStation version also includes several game modes in addition to the standard Arcade mode: a dedicated two-player "Versus" mode, a "Team Battle" mode, a "Survival" mode, a "Practice" mode, "Time Attack" and a "Watch" mode where the player gets to witness a match between two computer controlled characters. The PlayStation version also includes CG animated endings for all the characters.
Regional differences
Edit
The Japanese versions of the games contains text-only epilogues which are displayed on-screen after the player defeats Bison in the single-player mode. The PlayStation version features new epilogues (different from the ones featured in the arcade versions) in addition to the FMV endings.
Default characters
Edit
Hidden characters
Edit
| Character | Voice Actor |
| --- | --- |
| Akuma (Gouki in Japan) | Tomomichi Nishimura |
| Blair | Hikari Tachibana |
| Allen | Osamu Hosoi |
| Kairi | Kaneto Shiozawa |
| Darun | Takashi Nagasako |
| Character | Voice Actor |
| --- | --- |
| Garuda | Osamu Hosoi |
| M. Bison (Vega in Japan) | Tomomichi Nishimura |
Additional Characters
Edit
| Character | Voice Actor |
| --- | --- |
| Dhalsim | Yoshiharu Yamada |
| Sakura | Yuko Sasamoto |